Please take the time to read some of Dog Sense's Dog Training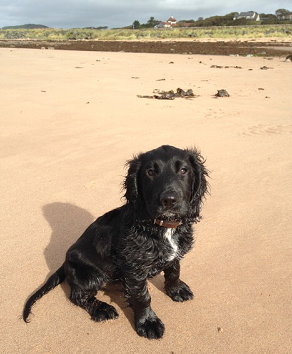 We contacted Andy for help with our four month old puppy, Dizzy, an exuberant working cocker spaniel who had brought love and chaos into our home in equal measure.

In particular we were finding it hard to cope with his frequent nipping/biting of us and our young daughters (aged five and two) and chewing everything he could get his teeth into (and a few things he couldn't).

Andy immediately helped us to understand Dizzy's behaviour and his motivations and we saw that the issues were more about us than our puppy.

It was amazing to see how relaxed and settled Dizzy was in his company, and how well he responded to being rewarded positively for good behaviour. Andy took his time - we did not feel rushed - and were able to ask all the questions we needed to. He gave us lots of useful tips including getting our youngest to feed Dizzy to reinforce his position in the pack and help him feel more secure, which has worked a treat.

By the time Andy left we both felt reassured that we were on the right track to do our best by our dog and the follow-up visit some weeks later was also reassuring.

Dizzy is a much-loved member of our family but if we encounter any further issues we will not hesitate to turn to Dog Sense again.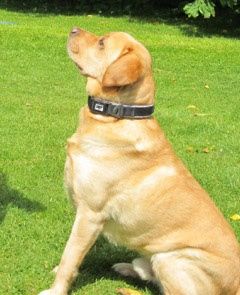 I have a five year old yellow Labrador called Milo, who was showing increasing aggression towards other dogs. I became very nervous when I saw a dog approaching and to combat this I tightened his lead to hold him back; even standing in front of him to preventing him seeing other dogs. Nothing worked and a walk was becoming a nightmare. In desperation, I contacted Dog Sense.
Andy came to see me and after an in-depth talk about Milo's habits – both at home and outside – we went for 'walkies'.
After only a few sessions, the improvement in my dog's behaviour was amazing. I have learnt a lot about my own behaviour too!
Andy also encourages you to phone him between sessions, for updates and to provide telephone support. I would highly recommend Dog Sense for any problem dogs.

Thank you.
Jean and Milo
One year on an update on Milos Behaviour

'He's a transformed animal! Since you worked with him and my Mum last year, Mum has worked hard at reinforcing both his - and her - behaviours.
Milo now looks forward to the local park's 'puppy parties', where lots of local owners congregate daily to walk their dogs together. Milo is one of the most sociable animals, enthusiastically interacting with all the dogs and owners. Mum even takes him to the village cafe on occasion, where she sits and has a coffee and Milo has his regular biscuit.
I have to say, I can't believe its the same dog and the transformation in him in just over 12 months.
Both Milo and Mum are more relaxed, happier and it's opened up a whole new range of experiences for both of them.
From Mum, myself and Milo, a huge thank you - you are a true master when it comes to dog and human psychology!'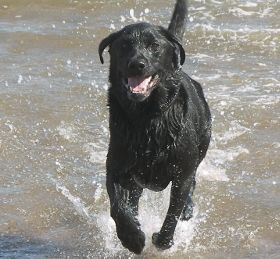 "Brodie was my first male dog and it was quite a steep learning curve for me. Andrew was recommended to me and I'm thankful to this day I took up the recommendation. He helped me understand how Brodie ticked and gave me the confidence to handle the dog and be an effective leader so that within a fairly short period of time, the problems started to disappear. In fact of course as I soon learned Brodie was just a typical exuberant over enthusiastic Labrador who liked to throw his weight about with other dogs if they would let him. Andrew spent time with the dog as well as watching how I interacted with him and handled situations. Just a few hours over a couple of sessions and I felt I had the necessary tools to take everything in my stride. The most important aspect for me was that not only did I learn a lot but by removing my anxiety and building up my own confidence, it was as if I had got back my old relationship with my dog and that was worth every penny I spent."

Ms P (Invergowrie)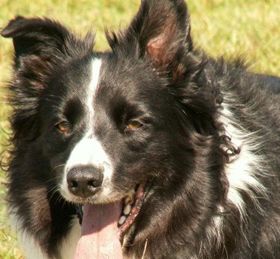 To Whom It May Concern. "Andy has been our trainer since Bracken was 3 months old (she is now almost 8) &, even when we moved a good distance from town, he came out to give us lessons & advice. He has helped me understand Bracken's reactions to situations & realise that she takes her lead from me, which has enabled me to form a closer bond & has made it easier to train her and enable us to overcome or control most fears we both had. Andy is patient & calm. He is always ready to advise or listen to any problems which arise. He makes training fun, too, so we both looked forward to our sessions. I highly recommend Andy as a trainer."

Helen Banham & Bracken. (Lerwick)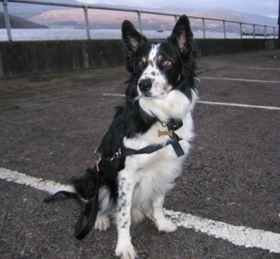 T"Living some distance away from Dog Sense at Paisley has not been a problem in any way for Andy giving continued on-going support with our 7 year old rescued collie dog, Charlie, who came to us needing a lot of time and work to improve his social skills, including getting on with other dogs. He is a much better behaved dog now, thanks to Andy working patiently and flexibly with us through the problems. We are very grateful for all his help."
MRS C (Fort William)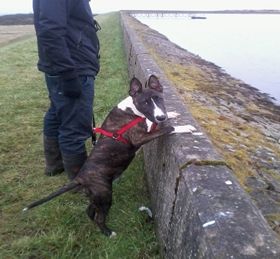 TAndrew gave us some great advice and we are now following this advice layla is
changing day by day, we have changed her diet and set out a routine to follow.
Heather M.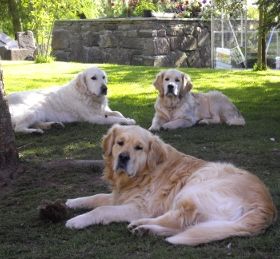 Would like to thank you very much for your assistance with our three golden retrievers. As you know, we knew in our hearts they were good boys, but we struggled to control their barking and chasing after passers by, and wanted to understand their behavior and how we could change it.

It was immediately obvious to us that you know your stuff, and we quite amazed when after only a few tries our decoy dog was able to pass the house without being chased and barked at by our three. Your explanation of their behavior was easy for us to understand and your instructions on house we should continue training them very clear. The detailed written report you sent was also very helpful as ones struggles to retain the info we are given on the day.

I also like to say how much we appreciate the follow up and after care you are providing, as you said it's a work in progress and appreciate that your always there at the end of the phone or email when we need you.

I would be happy to recommend your services to anybody who needs help understanding and changing their dogs behavior.

Just one more question?.. can you do anything with disobedient husbands?

Mrs. Cassidy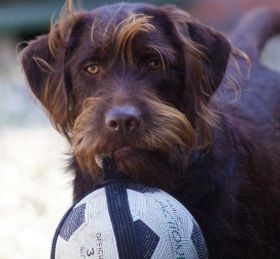 My parent's had always thought about getting a dog when my mum retired from teaching. They finally settled on a lovely labradoodle named Murphy. Having a dog was a massive learning curve for them, as well as for their two cats, Ben and Bailey. They started on things like house training and also took young Murphy along to several dog training groups. These weren't a great help back then as they weren't sure from week to week how many dogs and people were going to be there. They were perhaps more of a place for new dog owners to socialise and for young dogs to begin learning about socialising with other dogs.

While he was still very young Murphy caused his first bit of drama. He chewed a chunk off a basket and swallowed a large piece. My parents took him to the vets where they were able to remove it with some relatively minor surgery. He did come home however sporting a 'lampshade' and his house training was set back a bit, and he would often pee on their laminate floor. This setback proved to be very lucky for my parents and Murphy, as early on they noticed signs of blood in his urine - something they'd have no chance of noticing had he always made it outside to do the toilet.
It wasn't a complication from his basket-eating. He had a serious problem with his liver. He had a portosystemic liver shunt (http://en.wikipedia.org/wiki/Portosystemic_shunt).... He required investigation and major surgery at Glasgow University's Small Animal Unit (http://www.gla.ac.uk/schools/vet/smallanimalhospit... His treatment and surgery was filmed by the Discovery Channel as part of their series called 'Animal ER' (http://www.discoveryuk.com/web/animal-er/episodes/).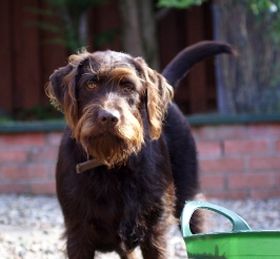 While he was recovering from his surgery my parents perhaps gave him too much leeway and didn't try to correct or alter any troublesome behaviour. He was spoiled rotten in other words. The main troublesome behaviours at that time were pulling on his lead, jumping up at people to greet them and chewing fingers (in a very gentle fashion).

The next major drama, which eventually lead us to Dogsense and Andy, happened about 6 months after his operation, by which time Murphy was a fully grown, strong, yet very friendly and very enthusiastic dog. My parents took him to his local park every morning where they met with other dogs and owners. That day, the grass was wet and as they walked back to their car, with Murphy on a long extending lead, the accident happened. Murphy spotted a new dog. Murphy's very favourite thing is meeting and playing with other dogs. He shot off like a rocket, catching my mum by surprise. The extending lead simply allowed him to get up to full speed. My mum didn't let go of the lead and crashed into a tree. The result? One seriously broken femur and her lying on the grass waiting for an ambulance with a whole park's worth of dogs trying to steel treats out her pocket.
She required immediate surgery and we knew that her recuperation was likely to be lengthy. Some time after the first surgery (putting a metal pin inside her femur) their were complications. The pin had moved. She had to be readmitted to hospital, to have a second operation - to remove the pin, and instead plate the femur. It was at this time that her and my dad admitted they didn't think they'd be able to cope with Murphy. My brother and I weren't having any of that, and I decided to start looking around for a dog trainer. I knew that Murphy's behaviour was fairly low on the scale that dog problem behaviours might be measured on.

I did a bit of Googling, found a few fairly local trainers, and sent out some enquiries. I was immediately drawn to Dogsense. Andy's credentials were second to none, and I liked that fact that he trains working dogs as well as pet dogs. I also liked the fact that it involved one-to-one training. We arranged a first meeting.

As soon as Andy entered the house I knew we'd picked the right course. At this point Murphy's normal behaviour when meeting a stranger was to jump up at them and demand immediate attention - something he became used to in Animal ER I think. It took him perhaps 5 seconds to realise that this wasn't going to work with Andy. In under a minute he had Murphy sitting politely in front of him. I understood fairly early on that it was perhaps us that needed the real training. Andy told us what to do when the dog chewed fingers (usually mine for some reason) and after I put that into practice he has never, ever done so again. Murphy still gets very excited when he sees other dogs approaching, but he is much, much more manageable, and I'm positive we can continue to improve.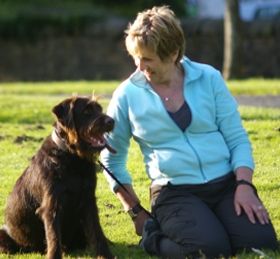 We've had a number of sessions with Andy now, and the training has moved on from the initial elimination of problem behaviours to reinforcing good behaviour and encouraging new positive behaviours from Murphy. He will now 'Stay' on command, and we can walk some distance away. He sits very obediently waiting for a prompt to come, or grab a toy or treat. He's also very good at stopping very quickly and sitting down on the command 'Halt'. 'Come' is something that we still need to work on. He knows what it means - but sometimes he has selective deafness. We still have some work to do, but it's always great fun for us, and I can tell that Murphy really loves the training too. Andy always ensures that balance between training and play during sessions is just right so that Murphy gets to learn new commands and behaviours without being bored and inattentive.

I look forward to continuing to work with Andy and Murphy - he is a natural with dogs, knows what he's talking about. He doesn't hide behind jargon or gimmicks. He's willing to adapt and customise his training to suit the particular dog and it's owners, and he's always available for questions by phone or email. I'd have no hesitation recommending him and Dogsense to anyone and their dog - no matter how serious or seemingly unworkable the behaviour.



Mr. Malcolm ~ 2 April 2012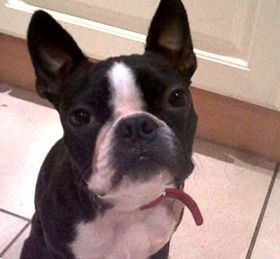 We called on Andy for help with our little Boston Terrier, who had developed a tendency to become aggressive towards other dogs while he was on the lead. Andy came round to the house and carefully assessed our dog. He really knew his stuff and immediately could tell us where we were slipping up. He gave us a detailed plan of action and encouraged us to start with the basics. After a week or so of beginning the training, I became impatient and really wanted to get to grips with my dog's aggression. At no charge, Andy met us at a park and spend a long time with us, really giving us the tools we needed to be able to start tackling the problem ourselves. Of course, it's a slow process and Andy make no pretences that he had a fast cure, but he did give us the confidence to persevere. Now, just a few months on, we have noticed a huge difference in our dog's behaviour and it really is thanks to Andy's advice. He's approachable and honest and genuinely loves dogs - we would definitely recommend him to anyone wanting help with their dogs.

Rosie (Glasgow)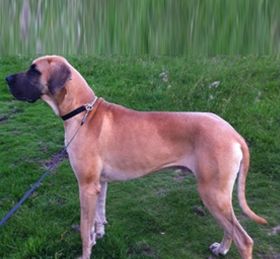 The training programme is being followed. We thought your visit was a valuable one. It has provided us with a lot of knowledge on different methods to deal with behaviour. We also think your post-consultation follow up is of a high standard. The comprehensive report was well structured and enlightening. I will keep you updated with the training progress.

Thanks

Mr A (Blantyre)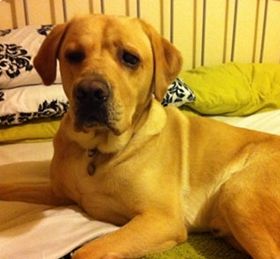 I contacted Andy regarding my Labrador, Bailey and his behaviour of barking and not really being able to socialise with people that he did not know, I had a home visit from him, which was very helpful, as he has shown me how to train Bailey to make him become more of a social able dog. Am working on his training with him now and I am finding he is showing signs of improvement. There is still a long road to travel but with the training methods giving. Im positive me and Bailey will get there.

Lynsey (Greenock)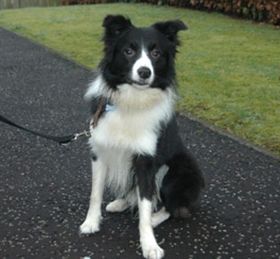 Olly, our Border collie is just over a year now and in that time have attended many obedience classes. Olly picked up the basic commands very quickly but we continued to struggle with on lead walking and jumping up on people. Then Olly began barking at us at home, he didn't seem to like the word 'no' and wanted constant attention.

I came across the Dog Sense website by chance and boy am I glad I did!!! Andrew helped me understand that Olly was not an aggressive dog but had a lot of unspent energy that needed to be released. He taught me that off lead training led to better on lead walking and also let Olly release all that energy. I was very nervous about letting Olly off his lead initially but since working with Andrew my confidence has increased tenfold. What a difference in Olly now! I have a much happier dog who is behaving much better at home and who I love watching running around having fun! I have had a few heart stopping moments but on the whole Olly's recall is very good and on lead walking is improving. I would love another dog and if or when I decide to go ahead I will go straight to Andrew for training.

Ms B (Paisley)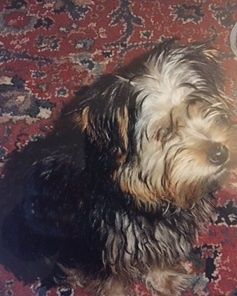 I contacted Andy from Dog Sense when I was having problems house-training my 6 month-old Yorkie puppy. Having an older Yorkie at home I foolishly thought that training a puppy with an older dog in the house would be relatively easy - wrong, wrong, wrong!! Andy and I spoke on the phone quite a number of times and he advised me that what I was doing/had done was wrong but, more importantly, told me how to correct this. He was very honest and advised that it would take some time to retrain my puppy but to be patient and consistent. I'm ecstatic to say that I now have a fully trained puppy!! Andy was very giving of his time and expertise and his knowledge of dog psychology/behaviour is commendable. I know where I will go in the future should I have behavioural problems with any future dogs I have and will certainly recommend him to my family and friends. Thank you most sincerely Andy for your help and advice.

Marilyn